Beth C. Manes, Co-Founder | Partner
University of Michigan Law School, J.D., December 1994
Brandeis University, B.A., 1992
State of New Jersey
U.S. District Court for the District of New Jersey
Beth C. Manes has been practicing law for over 25 years. She resides in Essex County, with her husband, several dogs, and whichever adult children are home at the time. Beth loves to travel; her favorite vacations are on a bicycle, in a tent, or observing animals not typically found in New Jersey.
Beth started her career in corporate law but didn't like the impersonal nature of the practice and decided to change direction. After a few more turns in her career path, Beth searched for the field of law where she could have the most impact and discovered a love for special needs advocacy and planning.
Her practice concentrates in Special Education Law, Special Needs Planning, Guardianships and Estate Planning. She has lectured to attorneys and taught several continuing legal education courses including: "Divorce and the Special Needs Child," "Planning for Unemancipated Adult Children in a Divorce," and "The Effect of Divorce on Estate Planning."
Beth finds it so satisfying to help parents get to the point where they know that they can provide for their child not only during his teen and adult years, but even later in life after they are gone. She also works with her clients to establish guardianships to protect their children while giving them the amount of independence they can handle. Helping these families is truly rewarding to Beth, and it has become clear that this is the field for her.
There's nothing Beth loves more than helping a family go from feelings of despair and guilt to feelings of relief and optimism knowing that everything is in place and they can relax and enjoy time with their loved ones.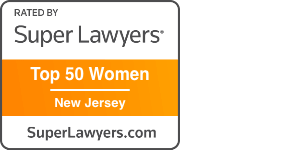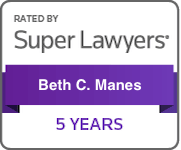 Voted NEW JERSEY FAMILY MAGAZINE BEST LAWYERS FOR FAMILIES – 2017, 2018, 2019, 2020, 2021, 2022
Voted SUPER LAWYERS – 2019, 2020, 2021
Professional Associations & Community Work
Member of:
New Jersey State Bar Association,

Elder and Disability Law Section of the New Jersey State Bar Association

Education Law Committee of the New Jersey State Bar Association

Solo-Small Firm Section of the New Jersey State Bar Association (former Chair)

Union County Bar Association (member of Board of Trustees, and co-chair of the Trusts, Estates and Elder Law Committee)

New Jersey Special Education Practitioners

Board of Trustees for Planned Lifetime Assistance Network of New Jersey, Inc. (Past President ), an organization that provides lifetime advocacy for people with special needs

Board of Directors of Don't Hide It, Flaunt It!, an organization that works to advance acceptance, understanding, tolerance and mutual respect for a person's blatant or invisible difference.

Helped parents finalize their long awaited adoption process on National Adoption Day
Hearing officer for the State of Delaware Department of Education
Attorney for Volunteers Lawyers for Justice
Puppy-raiser for The Seeing Eye ®, 2012 – Present